Welcome to
Waikato Steel Fabricators
A professional structural steel fabrication shop from planning and design through to installation for residential, commercial and industrial requirements. We predominantly serve the Hamilton and Waikato regions, but have capacity to work throughout NZ and overseas.
WSF
Mission Statement
Our aim is to make every customer on every job happy that they have engaged Waikato Steel Fabricators to complete their projects. We pride ourselves on being able to offer our customers the full package from quality drawings, fabrication, surface protection, site erection & a comprehensive QA package that ensures customer satisfaction and excellent quality of work every time.
About Us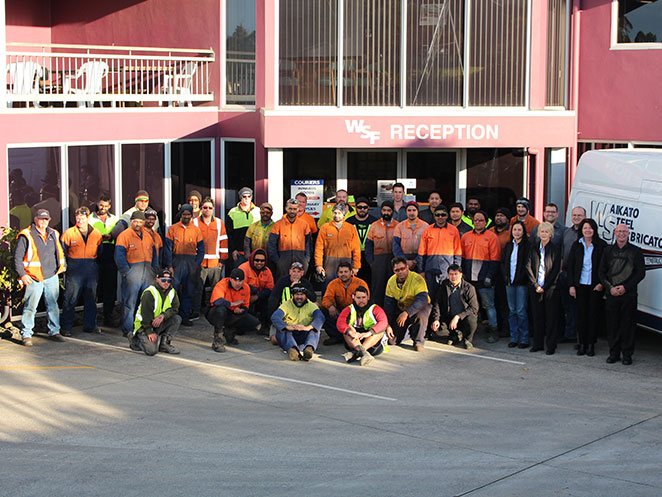 Lets talk steel!
Big or small, send us your plans now
Examples of work
Our Project Gallery
The following examples of work range in scope and complexity.